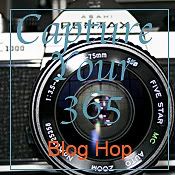 I can hardly believe it, but another month of snapping away photos (more or less) everyday has come to an end (and to be honest a new month is well on it's way!). I'm so happy for all the memories I have gathered from the month of April. And this time I want to show you some photos from our Easter week. MT had a few days off school and we had some time on our hands to be together and enjoy the beautiful spring weather, in between me working at church.
Here we go:
18. April 2011 | First Go In Cold Spring River Water
19. April 2011 | Got To Love Some Ice Cream
21. April 2011 | Walking Home From Church




(look he's got his drawing block and pencils with him, as always).
22. April 2011 | HAPPY BIRTHDAY my son. 8 is gonna rock!
23. April 2011 | Having Fun Playing With Birthday Gifts
24. April 2011 | So Glad Grandma & Grandpa Had Some Time To Stay After Church
25. April 2011 | Going To The Pool
Find more of my photos in my Flickr stream or join me in the forum and gallery @ Capture Your 365. It's such a friendly and encouraging place. In fact if you follow along on this blog hop, you'll meet a few of us. Next up is: Tracy.
…………………………………
Thanks for visiting me.
Safe Journey Ahead!
Leave a comment if you want and welcome back!

In case you get lost on your way, here is the full list of blogs:
1. Jill 2. Kate3. Katrina 4. Kathleen 5. Christi 6. Tammy 7. Anne 8. Tracy 9. Sharon 10. Lee 11. Michelle 12. Beth 13. Michele 14. Christine