365
CY 365 Blog Hop | June Photos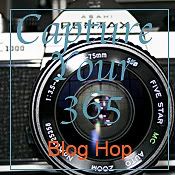 Happy Summer! Or something that looks like it (it's raining around here, but the weather is warmer now than when it was raining in May, so it must be summer all right). Anyhow. Welcome to another edition of the Capture Your 365 Blog Hop. This time with photos from June.
And I'm so pleased with myself. I actually accomplished several of my photo goals for this month (June). I snapped photos regularly (not every day, but often). And every night I sent an email to OhLife with a short, sometimes long, story about the day. Come the end of the month it was so easy to write the text that goes with the photos (I published to my Flickr account) . The one thing I didn't managed to do, and that I'm hoping to find time for, was uploading the photos to my gallery at Capture Your 365 site. I really love the tone and feel of the gallery and soooo want to find my way back in there. After all, Katrina is the reason why I'm back snapping happily my 365 photos this year!
A few favorite photos (click them to view the larger + read the story):
Find more of my photos in my Flickr stream or join me in the forum and gallery @ Capture Your 365. It's such a friendly and encouraging place. In fact if you follow along on this blog hop, you'll meet a few of us. Next up is: Katrina.
Here are links to earlier blog hops: March | April | May
…………………………………
Thanks for visiting me.
I'm off to clean my house and to enjoy this day a little as well. It's my birthday. I'm getting old 😉
Wish you a lovely July!

Leave a comment if you want and welcome back!

In case you get lost on your way, here is the full list of blogs:
1. Jill 2. Laura 3.Christi 4. Sharon 5. Tammy 6. Kathleen 7. Anne (me)  8. Katrina