the farm
We're spending a few days @ The Farm. Watching the house(s) and the cat while my parents are on vacation. We thought we would do a whole lot here, but most of the days are spent relaxing and regrouping. We needed that.
Better get that grass cut before they (my parents) are back home 😉
Hope your summer is sweet as well!
……………………………………………………..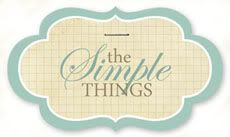 I love the idea of this; there is always something to celebrate or cherish when we take the time to look for the simple things.
I hope I can keep it as kind-of-a-regular thing on Mondays.